TDM Cloud Essentials promises a new way of managing tools: Essential functions, easy to use, no unnecessary IT fuss!
Save costs, better organize your tools and keep an overview – ideal for small companies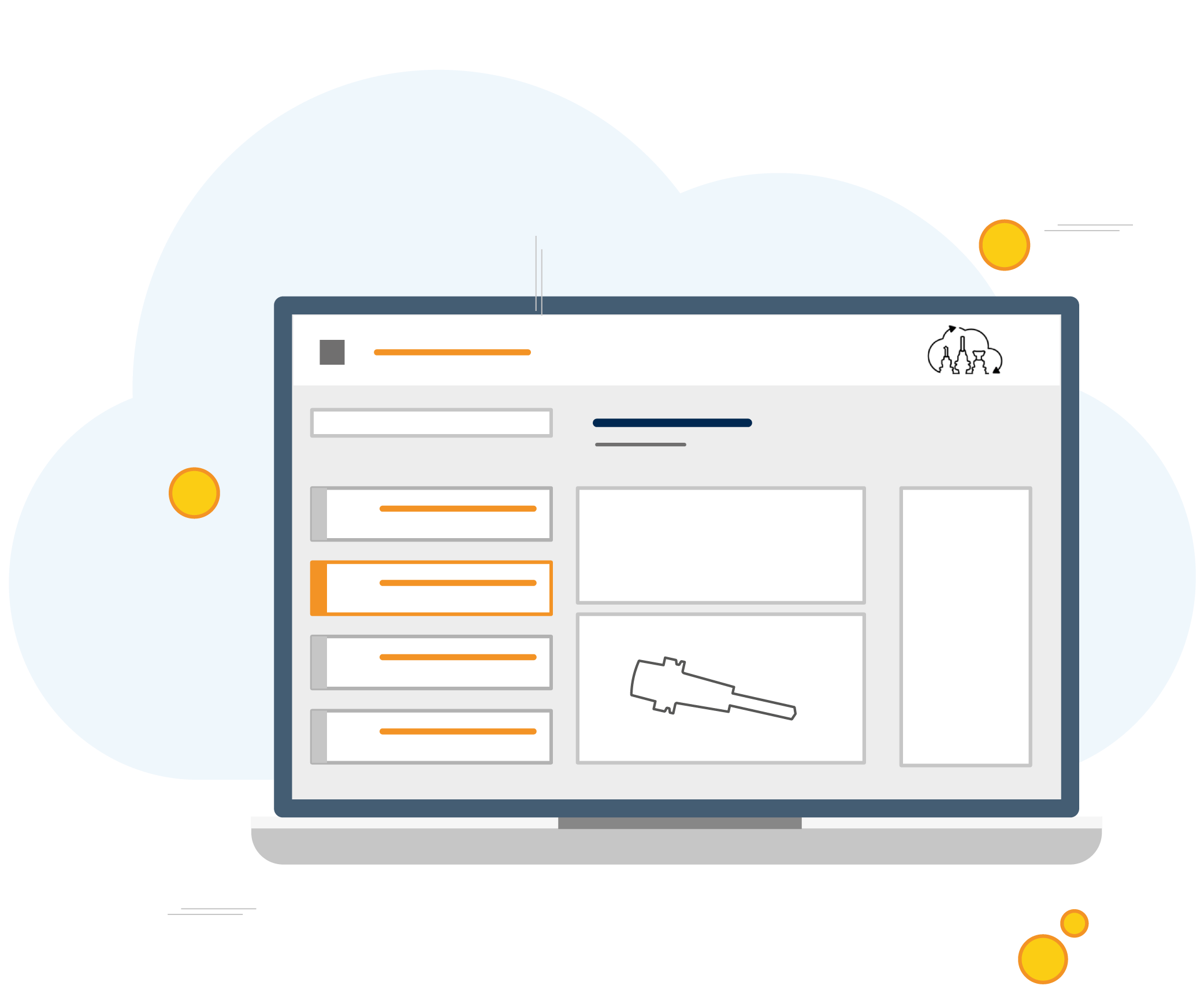 The future has started with TDM Cloud Essentials
What is TDM Cloud Essentials?
TDM Cloud Essentials is a digital tool management in the cloud, with the essential functions of tool management. We want to enable you to build a system with which you can digitize your tools and organize them on the shopfloor in simple steps, without additional IT and project expenses. You don't have to reorganize your processes or develop complex processes. Gain an overview of which tools and production equipment are available and which of those can really be used. Doing that you can reduce your stock space and capital expenditure in production, save setup time and downtimes and increase your overall work efficiency.
Who is TDM Cloud Essentials suitable for?
TDM Cloud Essentials is ideal for small to medium-sized metalworking companies. If your machinery comprises between 3 and 20 machine tools, you will find exactly the right entry-level solution for your digital tool management. Together with different companies, we analyzed the way they worked and the daily challenges of tool management in small and medium-sized companies. Focusing on the results, we programmed a cloud application that can support you in your work with simple steps and functions. Register online now to discover how fast improvements can be achieved from crib to machine. Let's get started!
Simply register and get started – without additional IT costs and effort
Our entry-level solutions rocks! You don't need to worry about installation costs, data security or any other IT fuss. With TDM Cloud Essentials, you register and can get started straight away. All costs and updates are included in the monthly charge. To avoid wasting time, you can find tools for automatic data creation in TDM Cloud Essentials, as well as a cloud tool catalog. Try it and make use of digitalization for increased efficiency in your production, thanks to our cloud tool management!
Free trial for 30 days, without obligation
Your costs: Just the monthly usage fee
No project, no maintenance fee, no training necessary
Current version through automatic updates
Can be used everywhere, including from home offices
Data management: Simple digitalization of tools
In TDM Cloud Essentials, you only work with the tool data, that you really need. This simplifies data input and data maintenance. We have defined the essential parameters for you that you need for your tool handling. You can input the tool data as follows:
Manual entry of minimum data
TDM WebCatalog: Direct access to data from different tool manufacturers in the digital cloud tool catalog from TDM Systems
Tool item import: Do you already have your tool order numbers in an Excel spreadsheet? No problem, we will import these from our WebCatalog.
Build tool assemblies digitally – it's possible!
If the items have been created, the next step is the digital assembly of tool assemblies. TDM Cloud Essentials includes the 2D Tool Assembly Builder: With this, you can create the right tool assemblies including data record, 2D graphics and assembly instructions within seconds. The digital tool assemblies serve as instructions for tool assembly and can already be planned in NC programming:
Digitally supported 2D tool assembly
Correct, clear tool assemblies
Clear instructions for tool assembling
Reduction of downtimes and damage due to incorrectly assembled tools
Cloud dashboard: All the information at a glance
The dashboard is child's play to use: Here, all information about your tool stock is presented visually at a glance – almost like a cockpit. The information is displayed in real time, making it possible for you to maintain an overview of your tools at all times. You can now act, rather than simply reacting. The dashboard provides you with the information to make this possible:
Display of the most frequently used items and tool assemblies
Breakdown of your tools by supplier and tool type
Data quality: How complete are the data records?
Tool lists – and you know which tools you need!
If you want to optimize your tool preparation, the "tool list" feature is ideal for you. Put the tools that you regularly need for an NC program/order, or for a machine, into a tool list. This will give you the expertise and the information you need for tool installation. You can maintain an overview of which tools must be prepared, especially in shift systems or when preparing different orders.
A repository for all information related to the production of a job
Including list of necessary complete tools
Documentation of manufacturing information as text, NC code, images, PDFs, ...
Standard tool sets: Choose the right tools and reduce setup times
Define groups of tools that are always available assembled and measured on your machine. As an operator, keep these tool sets up to date with just a few clicks, so that your CAM programmer can save you long search times for tools and their assembly with the right tool selection:
Efficient maintenance of the standard tool set of your machine
Select the machine according to existing tools
Use already existing tools during programming
Optimization of setup times
Tool search:
Get the right tool quickly
Are you looking for the right tool? No problem. Using the sophisticated search function in TDM Cloud Essentials, you can either filter or search through the whole database of items, tool assemblies and tool lists by entering search terms. This means you can see which tools can be considered for upcoming machining with a few clicks. Try it out, qualified hits guaranteed!
Intuitive search functions: Filter or text search
Quick identification of the right tool within the data pool
Time savings and improved tool selection
Usage:
Which tools do you need?
We make the usage analysis directly available to you, to help you reduce tooling costs. Analyze which tools are used most often and build up your tool stock using this information. You can also analyze whether several similar tools are being used for the same machining operation, and whether this is really necessary. In this way, you can reduce the tool variety, thereby reducing capital expenditure in the tool crib.
Usage analysis according to tool or machine
Creation of a requirement-oriented tool stock
Reduction in tooling costs
Consumption:
What is taken from the crib?
Do you want to know how often you and your team take new tools or other consumable items from the crib? You can record the removal of new items with the consumption recording in TDM Cloud Essentials. You can have an overview of which items have been required particularly often, enabling you to better plan orders. Standing in front of an empty shelf can, in a worst case scenario, even jeopardize the delivery of an order. When you also record item costs, you find out, at any time, the cost of new items being taken out of the crib.
Recording of removal of new items from the crib
Quick recognition of the high-consumption items and forward-looking tool procurement
Good to know: How much money have we spent in removing tools from the crib?
Always spot-on for you: The TDM Cloud Essentials features at a glance
We have summarized the features of TDM Cloud Essentials in several expansion stages for you; they will be available for you step by step. You can start with TDM Cloud Essentials Basic and take charge of the digitalization of your tool stock as a starting point. With the upcoming CAM+ expansion stage, you can prepare your tools for your CAM system(s) and transfer them there. Find the right subscription for your production needs; you can later expand your application at any time.